This article is for you to provide Ram Charan All Movies List at one place. Ram Charan was born on 27 March 1985 at Madras(now Chennai) to Telegu film actor Chiranjeevi and his wife Surekha starts his acting carrier in 2007 with the debut film Chirutha which is a successful blockbuster movie and he won the Film Fare award for the best Male debut-South. He gets his acting guidance from his father who is also a famous actor whose name is Chiranjeevi.
Ram Charan All Movies List
He is one of the finest Telegu Actors with so many back-to-back successful films like Racha in 2012, Naayak in 2013, Yevadu in 2014, Govindudu Andarivadele in 2014, and Dhruva in 2016. After success, he establish his own Production company in 2016 and produce some won films that are Kaidi no. 150 in 2017 and Sye Raa Narasimha Reddy in 2019.
Ram Charan All Movies List & Hindi Dubbed List
This is the Ram Charan All Movies List from oldest to newest, this list also contain the Ram Charan all movies List in Hindi dubbed
| | | | |
| --- | --- | --- | --- |
| Serial No. | Ram Charan All Movies List | Releasing Year | Hindi Dubbed |
| 1. | Chirutha | 2007 | Yes |
| 2. | Magadheera | 2009 | Yes |
| 3. | Orange | 2010 | Yes |
| 4. | Racha | 2012 | Yes |
| 5. | Naayak | 2013 | Yes |
| 6. | Zanjeer (Thoofan) | 2013 | Yes |
| 7. | Yevadu | 2014 | Yes |
| 8. | Govindudu Andarivadele | 2014 | Yes |
| 9. | Bruce Lee: the fighter | 2015 | Yes |
| 10. | Dhruva | 2016 | Yes |
| 11. | Kaidi No. 150 | 2017 | |
| 12. | Rangasthlam | 2018 | |
| 13. | Vinaya Vidheya Rama | 2019 | |
| 14. | Acharya | 2022( Yet to be Release) | |
| 15. | RRR | 2022( Yet to be Release) | |
| 16. | RC15 | 2023( Filming Under Process) | |
All About Ram Charan Movies
1. Chirutha (2007)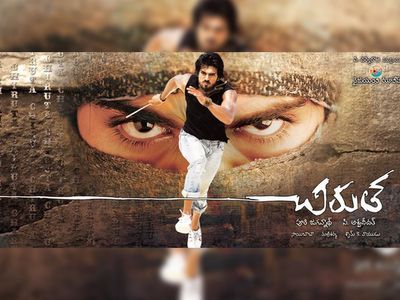 Chirutha is the debut Movie of Ram Charan in which is directed by Puri Jagannadh, Music by Mani Sharma and starcast by Ram Charan, Neha Sharma, Prakash Raj. Movie is simple but the story line and directing of this movie make a best debut movie for any actor. Coming to story hero goes to prison to protect her mother from operation. After some years hero goes to see her mother but her mother dies and after that hero falls in love with heroine but heroine is not polite to poor people. And story continues with some humor and action. Coming to hero ram charan did his role with ease and comedians like branhanandham and Ali are superb and heroine action is nice. And coming to director Puri Jagannadh he makes a normal story into a wonderful revenge drama and production values of Ashwin Dutt is superb and coming to cinematography he showed Bangkok very well and overall movie is nice.
2. Magadheera (2009)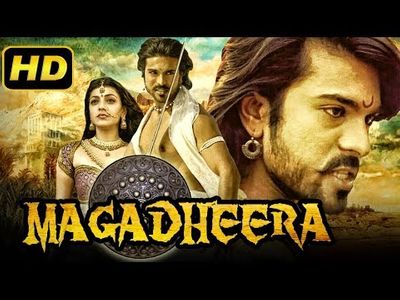 This movie is just like Golden Movie for the Ram Charan because the budget of this movie is 35 crore and fetched total of 150 Cr. which makes this movie a super-hit. One of the best movies in reincarnation genre. The Brilliant performance from Ram Charan and Kajal attracts more people to love this movie. It changed the careers of both Ram Charan and Kajal Agarwal in Tollywood. The film describes the love story between Harsha and Indu in present whereas it also describes their previous life as Kaala Bhairava and Mithra Vinda. The fighting scenes and screen play of the movie is the splendid job by the director.
3. Orange (2010)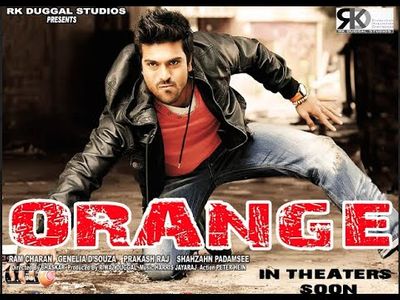 The name of this movie in hindi dub is Ram ki Jung. This movie is directed by Bhaskar, Produced by Nagendra Babu and starcasts are Ram Charan, Genelia Dsouza, Prakash Raj, Brahmanadam, Vennela Kishore. This movie have an entire different feeling .. It's about a guy who doesn't believe to saying " Love is forever". He in search of true love engages himself in a number of relationships in his life journey. Every time he breaks his relationship with a most common reasons. Finally he falls in a true relationship with Genelia D'souza, with whom he truly had a good connection. While in his relationship with Genelia also, he encounters that love is not for lifetime. The relationship with Genelia differs from other in past. During his parting away , he always reminds genelia in someone and all the cute moments he shared with her. Atlast, he believes through a troubled husband (Nagababu) that many things might happen in relationship but staying with each other is the ultimate thing in a real relationship… In that way Ram believes his relationship with Genelia is absolute, as he can't stay without her. The movie have a happy ending
4. Racha(2012)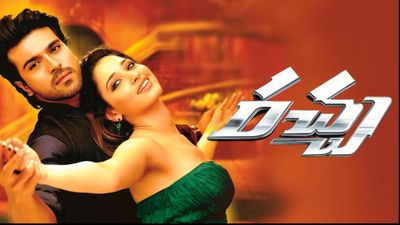 Racha is a Telegu language action film released in 5 April 2012. This film is directed by Sampanth Nandi, Co-written by Paruchuri Brothers, Produced by R.B.Choudhary and associates. This is the 4th firm of the carrer of Ram Charana nd this film is also a debut film for Ajmal Ameer and R.Parthipan they makes a camero apperance. Music of this song is all given by Mani Sharma. If we talk abouith the starring then it is given by Ram Charan, Tamannaah, Ajmal Ameer, Mukesh Rishi.
Raj Charam plays a role of hyderabad based gambler who seeks money for his father liver transplant which must be done within the world. He seeks to his rival for money and he give him a betting task to fall a girl in his love and the girl is predetermined by the rival. Their is many twist in this film which you get only after watching the film.
5. Naayak (2013)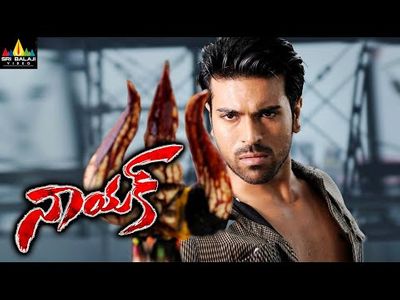 This film is the 5th film of Ram Charan which is released on 9 January 2013 in which the budget is 35 cr. and the films earns total of 50 cr. The director of this film is V.V. Vinayak, Co written by Akula Siva, Music director of this films every song is S.Thaman. The film features Ram Charan, Kajal Aggarwal, and Amala Paul in the lead roles, with Bhramandam, Pradeep Rawat, and Ashish Vidyarthi plays their good supporting roles.
Ram Charan Plays the role of Cherry in this film and fight with mafia dons to save his Uncle Jilebi and indirectly the interest of mafia don sifted to the sister of jelebi which lead to many of the twist in this movie. Thier is the involvement of ministers and CBI in this film as a part of the investigation and all.
6. Zanjeer (2013)
Zanjeer (2013) was released on 6 september 2013 in which the actors are Ram Charan, Priyanka Chopra and Sanjay Dutt. The Movie Janjeer of Ram Charan is Directed and splendidly written by Apoorva Lakhia. Janjeer is actually a pretty good film, too many songs and some dialogue delivery are masterpiece job by Artists. Instead focus on the positives great action and decent performances in the film makes this film of full worthy in Action and Adventure Genre. It was exactly what it was supposed to be: a full-on spicy action film featuring by Ram Charan, Priyanka Chopra and Sanjay Dutt gives the film a base on Acting format. Although it's a remake and I actually haven't seen the original yet. If we talk about the action is what it offers its best, great fight sequences, distractions, explosions and many more which fits this film for Action Genre. If we see Ratings of this Film Janjeer then it is very low but you can get a good answer only after you see this film it may not disappoint you.
7. Yevadu (2014)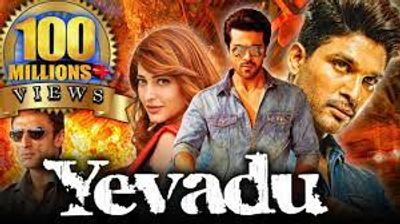 Yevadu is the one of the most succesful film of Ram Charan which is released in 12 January 2014 and directed by Vamshi Paidipally, written by Vakkantham Vamsi, Produced by Dil Raju, starring by Ram Charan, Shruti Hassan and Amy Jackson and Music by Devi Sri Prasad. This film of Ram Charan have a budget of 35 cr. and do a bussiness of 60 cr. according to box office. This movie had an amazing storyline which was adapted from a Foreign Film. Movie was so amazing that it kept audience entertained and if we talk about Ram Charan he did a fabulous role and his intensity was well represented on screen. Good Screenplay, Good Editing, Awesome dialogues,Good BGM, Songs placement is the key factor for the succes of this movie.
8. Govindudu Andarivadele(2014)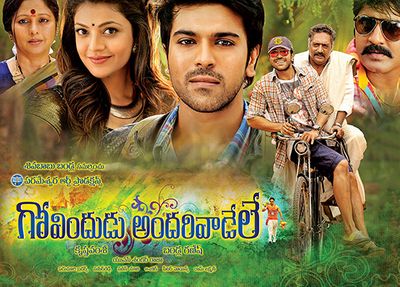 Govindudu Andarivadele is the Telegu movie of Ram Charan which is released on 1 October 2014 and getting a rating of 5.7/10 on IMDB. This film is directed by Krishna Vamsi, Produced by Bandla Ganesh for Parameswara Art Productions and it features by Ram Charan and Kajal Aggarwal in lead role. It is a family entertainer film with a good message to the society. It promotes family ties and it's values. If we talk about the success of this film then we finds that it is the one of the highest grossing Telegu film of 2014, it was dubbed in many other language then Telegu like Hindi Malyalam, Tamil etc. Govindudu Andarivadele is totally based on the family relations, it express that how the whole family is tie in a common thread and it is the duty of all to protect that thread from harm.
9. Bruce Lee: the fighter(2015)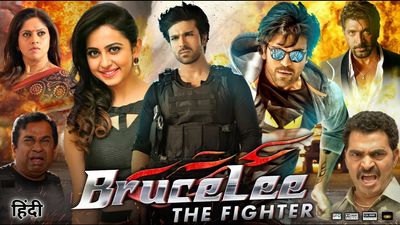 Bruce Lee: the fighter a Telegu Language Film of Ram Charan which is released on 16 October 2015. This is an Action-Comedy Film which is directed by Sreenu Vaitla, co-written by Kona Venkat and Gopimohan, Produced by DVV Entertainments considering producer as DVV Danayya. Ram Charan, Arun Vijay, Rakul Preet Singh, Kriti Kharbanda, Nadia Moidu and Sampanth Raj was the casters in that movie, The father of Ram Charan who is a famous Telegu Actor Chiranjeevi makes a cameo apperance in this film. The film features music composed by S. Thaman, while Manoj Paramahamsa took charge of the film's cinematography and M. R. Varma edited the film. It follows Kartik who sacrifices his studies for his sister and becomes a stuntman. Often mistaken for an undercover policeman, he helps to unearth the evil designs of businessmen Deepak Raj and his father Jayaraj.
10. Dhruva(2016)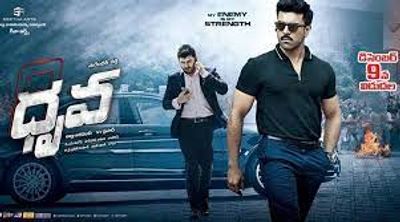 Dhruva is the Telegu Language Action Thiller Film which is released on 9 December 2016. This film is directed by Surendar Reddy and produced by Geetha Arts considering producer as Allu Aravind. The story is incredible and keeps you on the edge of your seat. The acting by the cast was great overall, but Arvind Swamy shined. The songs are great, with Ram Charan and Rakul in great shape for this movie. This movie shows the truth about society and the news that people believe in, as it shows there is always a bigger agenda. The film Dhruva has a budget of 50cr. and the film makes a bussiness of 87.5cr. which is a big number for any telegu movie. Dhruva is one of the precious movie for Ram Charan because this movie is loved by huge number of audience and the fan base of him is also get a boom.
11. Kaidi No. 150(2017)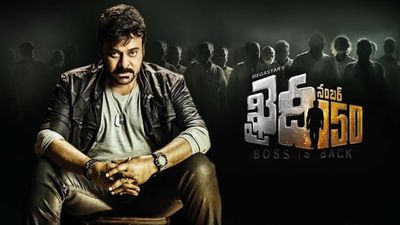 Kaidi No. 150 is an Indian Telegu Movie of genre Action Social Drama which is directed by V.V. Vinayak and produced by Ram Charan. The telegu famous film star Chiranjeevi the father of Ram Charan has a double role in the film, Kajal Aggarwal with Tarun Arora, Brahamandam, Ali and Posani Krishna Murali plays their respective lead and supportive roles in the movie Kaidi No. 150. The wgole film is based on farmers and their life, their struggles and all. This filmis the remake of the Tamil movie Kathithi which is released on 2014. If we talk about the success of the movie then we find that this movie is the blockbuster on box office and become thhe second highest grossing telegu film in 2017.
12. Rangasthlam(2018)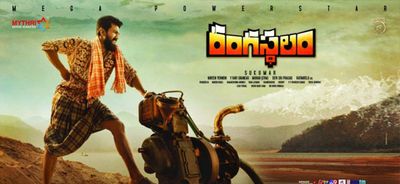 Rangasthlam is the an Indian Telegu Language movie which is a Period Action Drama Film. The film is well directed by Sukumar, produced by Y Naveen, Y Ravi Shankar and C.V. Mohan for the company Mythri Movie Makers. Ram Charan and Samantha Akkineni plays the lead role meanwhile Aadhi Pinisetty, Jagapathi Babu, Prakash Raj, Naresh and Anasuya Bharadwaj palys their role as a key supporting Actors.
The locale, the language, the customs and even the reddish hue of the film all add to a genuine experience of the audience and makes them feel more interesting. What this film does especially well is the immense value put on the importance of emotions. At one stage of the movie, every dialogue had emotions running high, every scene gripped us with anticipation and everything connects well with the story. This value permits even into the infamous fights that South Indian movies are famous for all over the world. While most fights in action movies are meant to showcase the awesomeness of the protagonist, this movie is clear that they fight to survive, they fight because it's imperative they stand up for themselves. Overall, there are a myriad of things it does excellently and hardly anything . While it is a great work of art as far as a movie is concerned, you may or may not like such an intense movie. Whatever the case, all the people involved need to be congratulated and you owe it to them to atleast give this movie a try.
13. Vinaya Vidheya Rama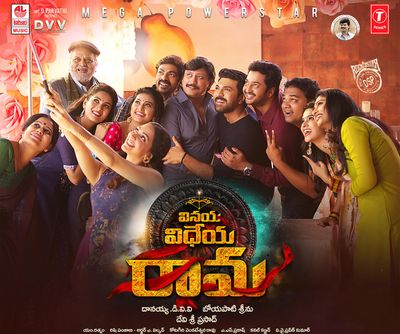 Vinaya Vidheya Rama is the Indian Telegu Language Action film which is written and directed by Boyapati Srinu. The film is released on 11 January 2019, the movie is produced by DVV Danayya. Ram Charan, Vivek Oberoi and Kaira Advani plays as a lead role in the movie, the songs of this film is composed by Devi Sri Prashad. The Settings, Songs, Scenes selection is marvelous thats add some more points to watch this movie. The entire movie put together in a way that appears and looks like the natural flow of the events that have occurred in reality and mimics the actual events that would happen one after another. The movie went through wonderful direction, excellent songs composition and the story itself revealed the unity among the friends as real brothers and their affection exhibited the values of a real family members whose love and emotions brought together in a manner that the viewers never get bored.
14. Acharya (2022)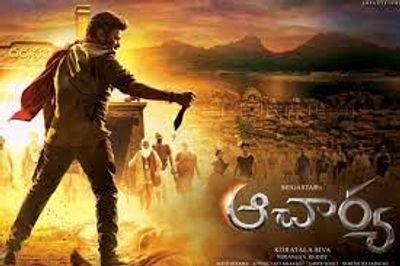 Acharya is an upcoming Indian Telegu Movie which is directed by Koratala Siva, Produced by Matinee Entertainment and Konidela Production Company. Chiranjeevi, Ram Charan, Puja Hegde and Kajal Aggarwal plays leading role in the movie and the music of this film is composed by Mani Sharma.
15. RRR(2022)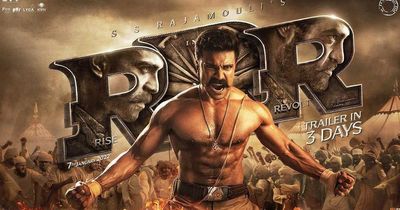 RRR is an upcoming Indian Telegu Movie of the genre Period Action Drama Movie. NTR(N.T. Rama Rao), Ram Charan, Ajay Devgn, Olivia Morris and Alia Bhatt plays the lead role in the movie. The previous release date of the film is scheduled on 7 January 2022 but now due to Covid the film release date is postponed.
16. RC15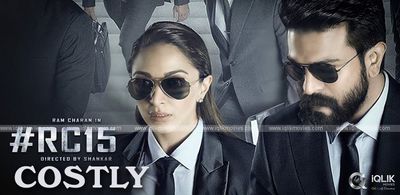 RC15 is the upcoming Telegu Langauge Movie of Ram Charan. The film is directed by S. Shankar, produced by Dil Raju and Sirish under the banner of Sri Venkateswara Creations. Ram Charan and Kaira Advani plays the lead role in the movie RC15 and music composed by S. Thaman.
Profiles Of Ram Charan
We hope you find The Ram Charan All Movies List in this post, share your thoughts with us in the comment section.