With the launch of mi 10 youth Xiaomi rival their new version of Andriod skin name as Miui 12. In china. If you are a Miui user you may know that Miui 11 was launched on 24 September 2019 in china .so less then 8 months gap they launch a new version so it is the really fast development of Miui 12.
At its MIUI 12 reveal event, Xiaomi also noted that MIUI now has 310 million monthly active users and that the latest version is the first mobile operating system that has passed TÜV Rheinland's "Android System Enhanced Privacy Protection Test."
Now let's check out all the new features of MIUI 12 along with details about phones eligible to receive updates, download links of beta ROMs of Miui 12 and system apps of miui12 that you can enjoy in Miui 11 
MIUI 12 features
Dark mode 2.0 
As we know MIUI 11 already has a dark mode that not properly work on all system apps and third-party apps as well. But with the new MIUI 12, we can recognize a major upgrade in the dark mode that is well optimized for all apps. 
It's confirmed that Miui12 will come with global system-wide dark mode support that works as a pixel dark mode that supports all third-party apps. the dark theme will turn the background color to black or dark gray and text color to white. MIUI12 the phone will automatically adjust the weight and boldness of the font to reduce glare when the dark mode is turned on. font contrast will also adjust automatically. Moreover, the dark theme reduces battery drain and strain in the eyes.
Sensory visual design 
Xiaomi has been working hard to refine their UI skin that we see in previous versions. MIUI12 has a more minimal and clean UI as compared to miui11. The major upgrade is that if you visit in security, MI account, and about section of the phone then you can see all date in the form of graphs and visual diagrams, It just makes the settings look more organized and easy to understand for new users.
Super wallpapers
Xiaomi also introduced new live wallpapers called super wallpapers with miui12. Mainly the company has created high precision animated 3d models of earth and mars based on space view. You can set these wallpapers on both your locked and unlocked screens. Overall super wallpaper increase visual experience. 
New animations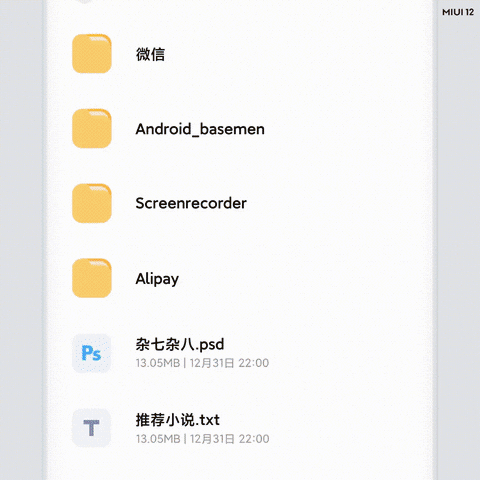 Xiaomi mainly focused on a visual redesign when it comes to miui12. The new skin will bring realistic weather animations and show real-time weather changes displayed in the form of a time-lapse movie on your screen. The company has also improved app opening and closing animations in MIUI12 to decrease shutter and tearing. When you delete an application, the ripple animation will also affect the surrounding app icons you will notice animations for buttons, charging, opening and closing, and screen rotation.
Improved Gestures + Quick Settings
The new MIUI 12 has improved gestures new navigation button at the bottom looks more refined and well designed. These gestures are inspired by pixel phones and ios 13 devices that look and work the same as them. You can swipe up to go home, swipe up and hold to see recent apps screen, and flick left or right to switch between apps.
In the quick settings panel now you can see bigger interactive rectangular icons for settings such as mobile data, wifi, and more it also looks like IOs 13 control center clone due to the green and blue hues. 
Health tracking
Last year Xiaomi reviled health app with miui11 and now, the Mi Health app has officially been introduced in MIUI 12 to make it simpler for users to track their steps, sleep, workouts, and more. You simply need to keep your phone on you to see all your walking, running, or exercise data being recorded by the app.
Privacy enhancements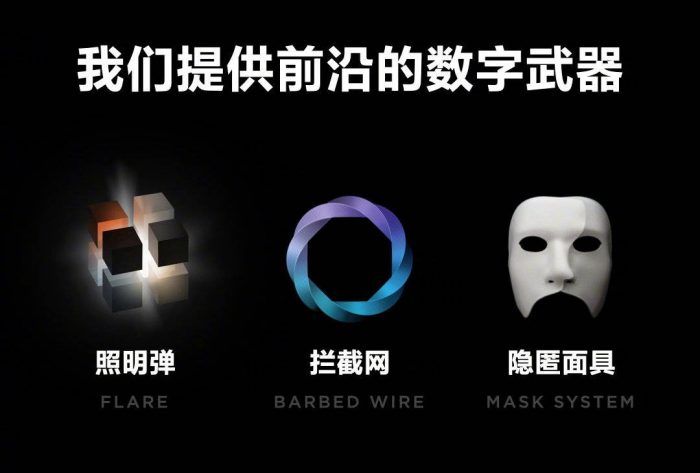 They show three types of privacy in Miui 12, flare, barbed wire, and mask system. 
First up, Flare will keep track of the behavior of all apps on your phone and present you with a list of apps that may be out of line – violating your privacy or abusing permissions. MIUI 12 will offer you tips and suggestions to take back control in your hands.
Second, we have Barbed Wire and it builds on the privacy improvements in Android 10. You can currently choose to permanently allow or dole out one-time permission to access the camera or location in an app in Android 10. But, MIUI 12 won't show the 'always allow' button if the app does not specify what it requires the permission for.
Finally, the Mask System lets users create and share virtual IDs with apps on their MIUI 12 devices. We have already seen similar implementations in Apple's iOS 13 and Oppo's ColorOS 7. It gives you more control over what data you want to share with an app.
Eligible MIUI 12 update phones
The Xiaomi and Redmi phones eligible to receive the stable MIUI 12 update starting June include the following devices:
First batch
Xiaomi Mi 10 Youth Edition

Xiaomi Mi 9

Xiaomi Mi 9 Explorer Edition

Redmi K20
Second batch
Xiaomi Mi Mix 2S

Xiaomi Mi 8 Explorer Edition

Xiaomi Mi 9 SE

Redmi Note 7, 7 Pro

Mi CC9, CC9 Pro
Third batch
Mi Mix 2

Xiaomi Mi Note 3

Xiaomi Mi Max 3

Xiaomi Mi 8 SE

Xiaomi Mi 8 Youth Edition

Xiaomi Mi Mix 2

Redmi Note 8

Redmi 6, 6A, 6 Pro

Redmi 8, 8A

Redmi 7, 7A

Redmi Note 5

Mi CC9e

S2/Y2
 MIUI 12 OTA download links for all Xiaomi phones
Here are all the available MIUI 12 ROMS for Xiaomi Redmi and Mi devices. These are Recovery ROMS so you can either install using the MIUI updater app or stock recovery method. More updates will be added soon. So stay tuned!
Mi 10 :point_down: (umi)
https://bigota.d.miui.com/20.4.27/miui_UMI_20.4.27_bceaa2c9de_10.0.zip
Mi 10 Pro :point_down: (cmi)
https://hugeota.d.miui.com/20.4.27/miui_CMI_20.4.27_b415ab6c37_10.0.zip
Redmi Note 5 :point_down: (whyred)
https://hugeota.d.miui.com/20.4.27/miui_HMNote5_20.4.27_0bdc4d616e_9.0.zip
Redmi K20 Pro (raphael)
http://bigota.d.miui.com/20.4.27/miui_RAPHAEL_20.4.27_a29ff932d8_10.0.zip
 Mi 8 (dipper)
http://hugeota.d.miui.com/20.4.27/miui_MI8_20.4.27_6e2adf8f87_10.0.zip
Mi 9 (cepheus)
https://hugeota.d.miui.com/20.4.27/miui_CEPHEUS_20.4.27_2b15191b0e_10.0.zip
Mi 6 (sagit)
http://hugeota.d.miui.com/20.4.27/miui_MI6_20.4.27_12ed897867_9.0.zip
Redmi K20 (davinci)
https://hugeota.d.miui.com/20.4.27/miui_DAVINCI_20.4.27_ad457695ab_10.0.zip
Redmi Note 7 (lavender)
https://bigota.d.miui.com/20.4.27/miui_LAVENDER_20.4.27_d292fbcada_10.0.zip
Mi Mix 2S (polaris)
https://hugeota.d.miui.com/20.4.27/miui_MIMIX2S_20.4.27_11b1226b4c_10.0.zip
Redmi K30 5G (picasso)
https://hugeota.d.miui.com/20.4.27/miui_PICASSO_20.4.27_e8d40f3110_10.0.zi
Xiaomi CC9 Pro / Mi Note 10 (tucana)
https://hugeota.d.miui.com/20.4.27/miui_TUCANA_20.4.27_abeb5b26f5_10.0.zip
Redmi K30 / Poco X2 (phoenix)
https://hugeota.d.miui.com/20.4.27/miui_PHOENIX_20.4.27_bce2a50650_10.0.zip
Redmi Note 7 Pro (violet)
https://hugeota.d.miui.com/20.4.27/miui_VIOLET_20.4.27_172d429ff5_10.0.zip
Mi Mix 3 ()
https://hugeota.d.miui.com/20.4.27/miui_MIMIX3_20.4.27_8f7879221b_10.0.zip
Redmi Note 8 Pro (begoina)
http://bigota.d.miui.com/20.4.27/miui_BEGONIA_20.4.27_bb779ad042_10.0.zip
Xiaomi CC9 / Mi 9 Lite (pyxis)
http://bigota.d.miui.com/20.4.27/miui_PYXIS_20.4.27_a8055982b0_10.0.zip
MI 8 Lite (platina)
https://hugeota.d.miui.com/20.4.27/miui_MI8Lite_20.4.27_612f890248_10.0.zip
Mi 6X (wayne)
https://bigota.d.miui.com/20.4.27/miui_MI6X_20.4.27_029cea7b76_9.0.zip
Mi 9 SE (grus)
http://hugeota.d.miui.com/20.4.27/miui_GRUS_20.4.27_ab6a1191ff_10.0.zip
Mi Note 3 (MIUI 12) Recovery ROM
http://bigota.d.miui.com/20.4.27/miui_MINote3_20.4.27_850c3bed1a_9.0.zip
Installation Update:
You need a custom TWRP recovery installed on your Android device to flash the above MIUI 12 ROMS. Here is a tutorial on how to install using TWRP recovery: Download and Install MIUI 12 for Xiaomi Poco F1. You will find the Unlocking Bootloader tutorial and latest TWRP recovery in the post.
For the stock recovery method: While these are Recovery ROMs, you need to register as a beta user via the Mi Community app. You can also look for WeChat bypass tutorials to get into the beta registration for MIUI 12 ROM. Then proceed with the following steps.
How to install MIUI 12 onto Xiaomi devices?
Download the MIUI 12 OTA update or Recovery zip file from above.
Transfer the update zip to phone storage in the root directory. Meaning, outside every folder. If that doesn't work, place the file in the folder 'download_rom'.
Launch the updater app on your Xiaomi phone. Or go to settings > about phone > system updates.
Click on three dots on the top right corner and choose "Choose Update package"
If the "Choose Update Package" option doesn't show up, tap on the MIUI icon several times, and check again.
Select the MIUI 12 ROM package from phone storage.
Your phone should reboot and the update process will begin.

Once done, reboot to system.
(Note: Don't stop the update once it started. If stopped, you will need to do the operation again right from downloading the firmware file again. This will not erase any data on your phone.)
If you don't make your mind to update your phone then you can use some MIUI 12 apps in your current MIUI devices.
such as: security, notes, and health apps to download them check given link now. 
https://www.miui.net.in/download-miui-12-system-app-for-miui-11-download-now/